MEMBERS RECEIVE A 20% DISCOUNT ON ALL PURCHASES
Classic History from a first hand manuscript. Get your copy of "Daniel Boone and his Neighbors"!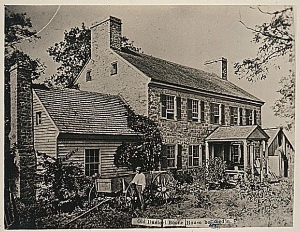 Daniel Boone and His Neighbors, was written by my Great Grandfather William S. Bryan. Starting in 1860 he assembled stories from his father and many of Boone's neighbors, friends and relatives, that he grew up with. William's father, Elijah Bryan, lived with Daniel and Rebecca for nearly two years. During that time Boone assembled his manuscript, which Elijah helped with. The manuscript was later lost in a canoe incident. Years later Elijah dictated from memory to his children the contents of the manuscript. William with his older brother John dutifully wrote them down, and would become authorities on the Boone and Bryan families.

William Bryan became a newspaper owner, editor and publisher. His publishing company published and sold over 6 million books by 1890. The company was lost in 1895 during a depression and his book, Daniel Boone and His Neighbors, was never published.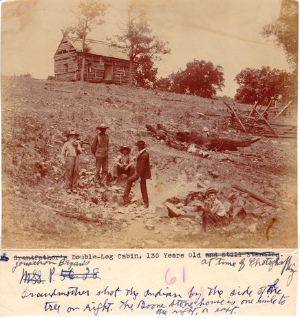 Barb and I found the notes and manuscript in family storage, after being placed there nearly 100 years ago. These are the stories I grew up hearing, never relizing they were actually in print.

We are now pleased to announce this book is avalible to Mammoth Nation members. The Boones and the Bryans were some of this countries original Patriots. Both Boone and his Brother-in-law James Bryan fought in the Revolutionary War and Bryan was General Washingtons paymaster for a time.

The book is avalible at a discount to all Mammoth Nation Members. I will personalize your copy and autograph it. Along with the book I will provide a CD with William Bryans first book, Pioneer Families of Missouri, that has been out of print since the 1920's.

We are proud to be part of Mammoth Nation Family. Patriots helping Patriots!

- Bryan and Barbara Broderick


Member discount code will appear under company logo when logged in