Online & Live Survival Training Courses - Autographs - Books - Backpacks, Bags & Pouches - Knives & Tools - Escape & Evasion - Fire & Water - First Aid - Survival Kits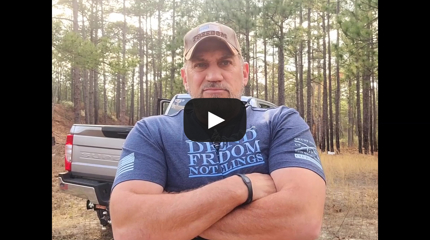 MEMBERS RECEIVE AN 11% DISCOUNT ON ALL GEAR AND A 20% DISCOUNT ON ALL DIGITAL TRAINING
Online courses and gear from top Survivalist EJ Snyder!
EJ is an Extreme Survivalist and Adventurer who employs a "Train as you Fight" approach to survival and believes in pushing the limits of your environment and yourself. EJ is a 6X Legend of the hit show, Naked & Afraid, the #1 ranked Survival Expert by Top Tens, and has been on shows such as Dual Survival, First Man Out, and Mountain Masters.
EJ is a highly decorated Army Combat Veteran with 25 years of military service under his belt, serving Ranger positions in Infantry and Airborne units. As a Ranger Instructor, he attended US Army Survival School (SERE-C) and Tracking Course and became the course's Primary Survival and Tracking Instructor.
EJ offers a wide range of digital training courses on his website, as well as a full lineup of emergency preparedness gear, including gear for Shelter, Fire, Water, Food, First Aid, Land Navigation, Signaling, Knives and Tools, EDC gear, and even Survival Kits. You can even train with EJ with live one-on-one training, group training, campfire chats, and trekking & adventure trips.