MEMBERS RECEIVE A 15% DISCOUNT ON ALL PURCHASES
Work out muscle pain and discomfort with the Knot Away from Hozz Industries, LLC!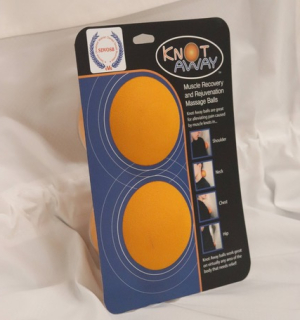 Hozz Industries, LLC (maker of the Knot Away) is a Service Disabled Veteran Owned Company. We are a company that is PROUD to live in the greatest nation on earth! May God continue to bless the country!

The idea for Knot Away began with the personal need for something to help relieve upper body muscle/joint pain. The lightweight design is unlike other products. Knot Away is designed to be used against a wall, giving the user control over the amount of pressure needed along with keeping the user off the floor. The foam used for Knot Away is unlike any other similar product on the market. It has enough "give" to grip about any surface, but is tough enough to grind out the worst muscle pains and trigger points.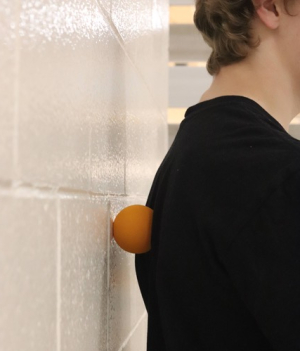 After several trial-and-error sessions during the 18-month design phase, the right combination of size and material came together, and the Knot Away was born. It is a great product at an affordable price (and an even MORE affordable price for members!). They are sold in a 2-pack so you can leave one at home and one in the office, or one at home and one in the gym bag. Heck, keep them wherever you want!

Knot Away: relief is just a roll away!



Member discount code will appear under company logo when logged in