MEMBERS RECEIVE A 15% DISCOUNT ON ALL PURCHASES
Sturdy versatile premium drilling accessories from Make it Snappy Tools!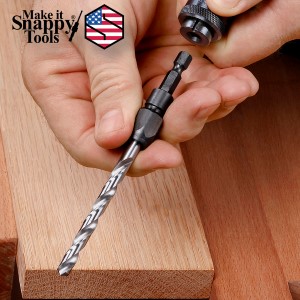 Founded in 1962 in our grandfather's basement in Minneapolis, Minnesota, we are a family-owned company currently operating in Texas. We manufacture premium drilling accessories for use in power drills, impact drivers, and drill presses.

The 1/4" hex power bit shaft found on most of our tools has become an industry standard, being accepted in quick change chucks and impact drivers everywhere. Our namesake is the "snap" that's heard when a drill bit, driver bit or other tool is pushed into our patented quick change chuck.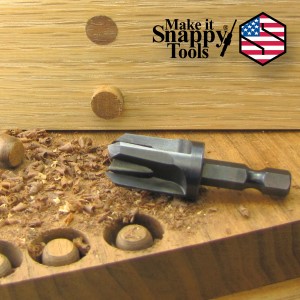 By utilizing the quick change system, craftsmen and hobbyists can easily transition from pre-drilling to driving screws.

Whether for daily use on the job or personal use around the house, professionals and homeowners both demand the most out of their power tools and accessories. By using superior materials, cutting-edge machinery, and patented technology, we deliver industrial quality tools at an affordable price, "Proudly Made in the USA."


Member discount code will appear under company logo when logged in