MEMBERS RECEIVE A 12% DISCOUNT ON ALL PURCHASES
American Christmas Flags are a great way to show your patriotism and support for the men and women that keep us safe, while also displaying some Christmas spirit!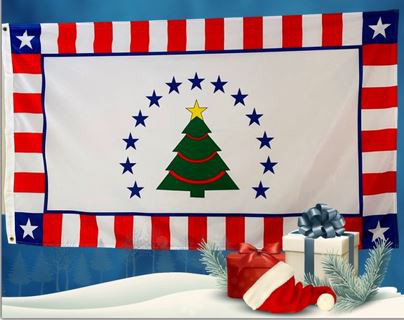 To the heroes patrolling our streets,
manning our fire stations,
or serving our nation,
let them know that during this Christmas season,
their sacrifices have not gone unnoticed.

Show some love ...
Fly
The American Christmas Flag

The American Christmas Flag has the traditional Christmas tree front and center on the flag.

Forming a semi-circle above the tree are thirteen blue stars, one star for each of the original thirteen colonies.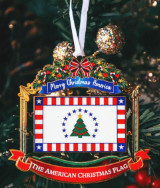 Along the perimeter are fifty red and white stripes, one for each state.

And in each corner is a white star on a field of blue,
signifying the four corners of our great country,
the North, the South, the East and the West.

Where it's made, matters…



Member discount code will appear under company logo when logged in