Battle Tested BBQ
MEMBERS RECEIVE A 10% DISCOUNT ON ALL PURCHASES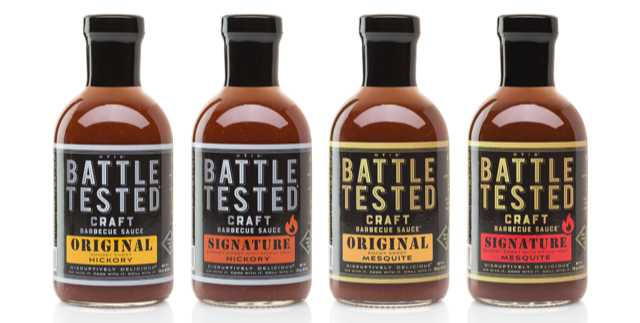 Award Winning, Veteran Owned, Battle Tested® Craft Barbecue Sauce is a unique blend of select spices and flavors that will remind you of what True American Barbecue Sauce is all about. No high fructose corn syrup, no artificial preservatives… just real ingredients that you can read, pronounce, and taste.

It's all natural, gluten-free, and small batch, craft made, so every bottle is at the peak of freshness… as soon as you taste it your taste buds will snap to attention and salute, then start dancing like skyrockets on the 4th of July!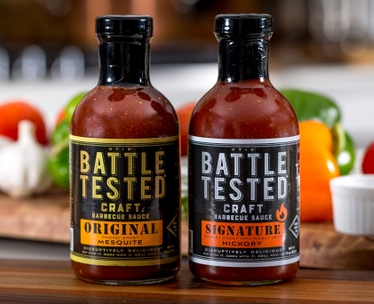 And know with every bottle sold, we'll donate 5% of our profit to a Veteran 501(c)(3) organization that helps veterans battle PTSD and veteran suicide.

Battle Tested® Craft Barbecue Sauce… Dip With it. Cook with it. Grill With it. It's Disruptively Delicious®!


Member discount code will appear under company logo when logged in