MEMBERS RECEIVE A 10% DISCOUNT ON ALL PURCHASES
Apparel that celebrates the founding fathers of our great nation from God+ Country Apparel!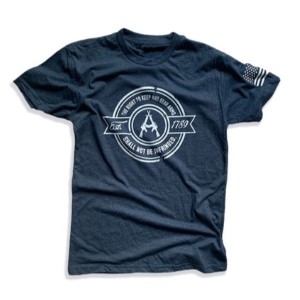 God + Country Apparel is a patriotic family-owned and operated business based in Virginia. We established our brand in 2021 to promote and unite Americans with four primary components that make this Nation great - God, family, country, and freedom. The designs we create embody messages from our founding fathers, the Constitution, and the Declaration of Independence in a simple yet impactful way.

All of our apparel is designed and printed in-house here in the USA. Our goal is to provide quality, authentically American apparel and accessories for everyone - reminding us that we are Americans, we are resilient, and we are free. In God We Trust.





Member discount code will appear under company logo when logged in