MEMBERS RECEIVE A 10% DISCOUNT ON ALL PURCHASES
A high quality variety of habanero based seasonings from Hobbs Habanero Seasoning!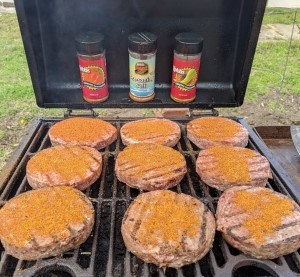 It all started in 2013 when my son Gabriel and I grew habaneros.

One day Gabriel said to me, "Dad, why don't we dry some of these habaneros and mix them in with some seasonings we've tried?" That summer, we chopped and dried our first batch of habaneros.

Scrolling through Reader's Digest: Foods That Cure, we found a section that talked about spices and their effects on the human body. Reading through this book gave us a good idea of the different types of spices we wanted to experiment with. We then blended the spices in a 5-gallon bucket, and, after multiple attempts and feedback from friends and family, we made our first successful batch of the original Hobbs Habanero seasoning that we are known for today.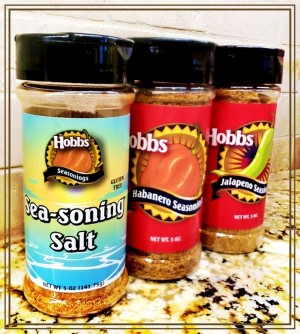 In 2014, my son Gabriel, my wife Lynn, and I sat down for a family discussion, and that's when Hobbs Habanero Seasoning, LLC was born. That same year, we packaged our first bottles and got them onto the shelves of our local grocery store. After overwhelmingly positive feedback from our original Hobbs seasoning, we expanded and now offer Hobbs Jalapeno Seasoning and Hobbs Sea Salt.

Hobbs Habanero Seasoning has been our passion from day one, and our desire is to see our seasonings on every table in America.

We enjoy what we do, and we know you will too!

- Mark Hobbs, Owner


Member discount code will appear under company logo when logged in