Patriot Shave
MEMBERS RECEIVE A 12% DISCOUNT ON ALL PURCHASES
EXCLUDES DUKE CANNON AND BATTLE BROTHERS PRODUCTS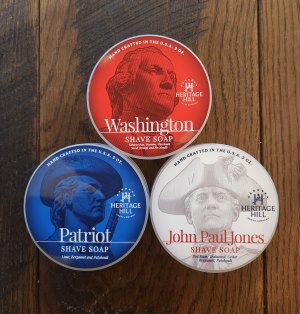 Razors for Americans who love America. All Freedom, no "Woke".

Our Mission is to be a patriotic alternative to other razor brands who love taking your hard-earned $$$ but do not align with patriotic, freedom-loving, traditional American values.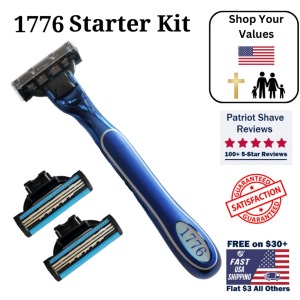 Patriot Shave stands for and supports Traditional American Values like Faith, Family & Freedom. We offer a range of quality high-shaving razors at affordable prices. We have razors for both men and women in 3-blade, 4-blade, and 5-blade options as well as double-edge safety razors. We also sell handcrafted "Made in the USA" shave soaps, shave creams, and more.

With 150+ 5-star reviews, a Satisfaction Guarantee, and Fast, Free (or low-cost) Shipping. Receive free shipping on orders of $30 or more.

We are here to do business with Traditional Americans who love Traditional America!


Member discount code will appear under company logo when logged in