MEMBERS RECEIVE A 10% DISCOUNT ON ALL PURCHASES
Patriotic signs, flags, military plaques and more from veteran-owned Patriotic Frog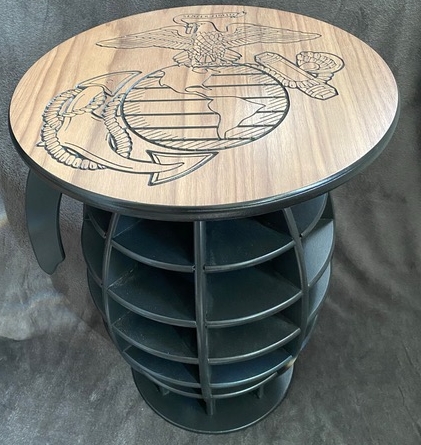 My name is Bobby Curtis, owner of Patriotic Frog. I am a Veteran of the United States Marine Corps (LCpl Robert J. Curtis). I enlisted in 2002 and headed to boot camp very shortly after my high school graduation.

I trained in 29 Palms, CA and quickly deployed in 2003 for my first of three tours in Iraq. During my second tour, on April 11, 2004, I was wounded in Fallujah.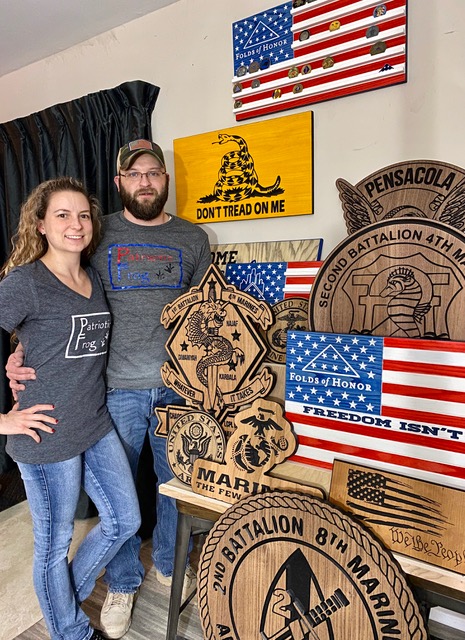 I was awarded a Purple Heart for my wounds and made the decision to return to combat. The following year I deployed for my third and final tour. I returned home in 2006 and completed my active duty. I served honorably with the most deployed unit in Marine Corps history, 3rd Battalion 4th Marines.

Woodworking started as a bit of a therapy for my PTSD, which turned into my very own Veteran Owned Small Business! Patriotic Frog makes patriotic signs, flags, military plaques, and so much more. Everything can be personalized to be special and unique for each individual. Emblems can be made in a range of sizes up to 50"!


Member discount code will appear under company logo when logged in