MEMBERS RECEIVE A 25% DISCOUNT ON ALL PURCHASES
Discounts on a unique novelty item from OS Marketing, the Fly Swat 10-20!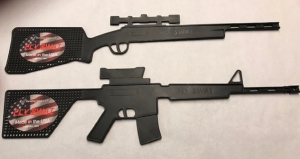 O.S. Marketing is an American owned company that produces the Fly Swat 10-20.

Fly Swat 10-20 is a novelty item that can be utilized in your barn, boat, RV, mancave, patio or even out by your pool.

We are also in the process of developing items for your RV. Stay tuned for the release of those products.


Member discount code will appear under company logo when logged in