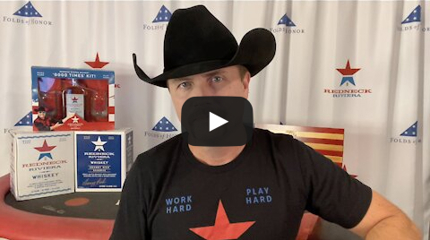 Comprised of the choicest spirits made in the USA!
A tried and tested flavor profile made from All American Ingredients by Redneck Riviera Whiskey!
John Rich had a very specific flavor profile in mind and was adamant that the ingredients be ALL AMERICAN!
With this thought in mind, John assembled a legendary team with countless years of award winning whiskey creation. The goal? To build the smoothest and most approachable whiskey on the planet that would rival ANY Domestic or Canadian blends. Hundreds of samples (and a few hangovers) later, Redneck Riviera American Blended Whiskey was born.
Nose - Light Vanilla, Butterscotch Sweetness, Caramel with a bright touch of Honey.
Flavor - Smooth Vanilla and the perfect touch of oak. Rich, full palate complexity with approachable sweetness, followed by honey dark stone fruit essence. Rounded out with Earthy grains.
Production - Artfully blended and produced in small batches, using only the highest quality ingredients, Redneck Riviera is everything you have ever wanted in an American Whiskey. It's a taste of the "good life" in every sip. You've worked hard, now its time to play hard!
Finish - The result is a masterful blend of two premium whiskeys; one bringing the sweetness of grains and malt with an oak barrel finish; the other, a smooth whiskey that tastes like the caramel corn you enjoyed at the state fair as a kid. Both whiskeys spent just the right amount of time aging.