MEMBERS RECEIVE A 20% DISCOUNT ON PURCHASES AND FREE SHIPPING WHEN 2 OR MORE ITEMS PURCHASED
Fun patriotic apparel with special member discounts from FNLUKY!
Here at FNLUKY we are no strangers to the apparel business. Many years in all facets of branded clothing turned into some fun times. FNLUKY is a compilation of those times combined with a desire to point out the obvious. We all know this country has issues and challenges. The question is how do we handle those challenges and do we tear things apart in protest or do we unite and support each other in the country we have decided is the best on earth to live the lives we want to live.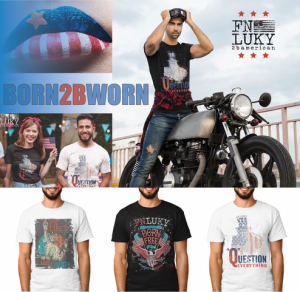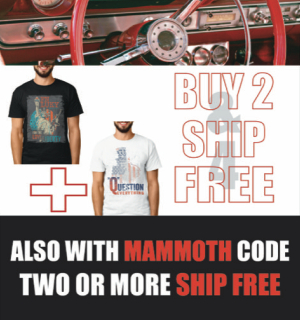 What does it mean? Well that depends on the mood and the political climate typically doesn't it?
On a happy day when all is copacetic..
FNLUKY means (" Feeling LUKY " & Happy to be in this great America of ours)
On a day when the dark casts a shadow on the light in this country..
FNLUKY means (" F'ING LUKY " 2bAmerican & ready to prove it)


Member discount code will appear under company logo when logged in