Solvent Spray - Degreaser Spray - Extreme Liquid - Paste - FrogWipes - Rifle Bore Care Kit - Pistol Care Kit - Knife Care Kit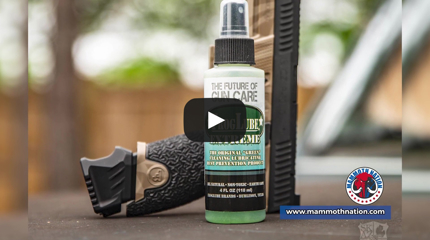 God, Country, Family. Three words sum up the FrogLube ethos.
★ Our creator made us free and to be productive. We make the world's first complete bio-based firearms care system.
★ TEXAS is the epicenter of our country and, by extension, the universe. 'Nuff said.
★ Family is the reason for life, and the hallmark we leave is our legacy. FrogLube products were born on the battlefields that span from our founding revolution to the present. Our DNA is soldiers, sailors, airmen, and marines. The development of our products results from precision marksmanship, all-environment functional torture testing, and pushing the human and equipment envelope.
Worship the lord, defend our country and live large.
Larry and Stacy Lasky
FrogLube Owners