Apparel - Kid's Apparel - Jewelry - Accessories - Pet Accessories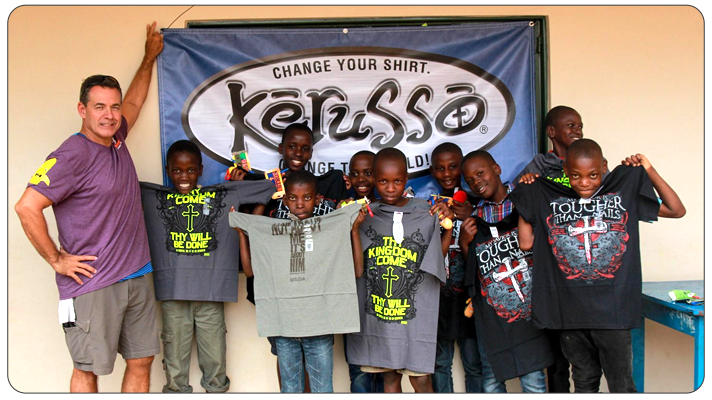 As a boy of ten, I decided science could disprove the story of Creation and the miracles found in the Bible. Although my family attended church, a life of faith was not the life for me. One day, when I was about 15, my life took an unexpected turn…
My mom asked me if I wanted to go to a yard sale with her. Not a typical activity for a teenager who could typically be found skateboarding, listening to Boston, and playing Atari.
From a table of dusty paperback books, I picked up a well-worn copy of Hal Lindsey's The Late, Great Planet Earth for a quarter, and God used that book to open my eyes to fact-based evidence that the Bible, from Genesis to Revelation, is a trust-worthy, historical document.
My thinking was changing...if the Bible was a historically accurate text and all these prophecies were true, then there must be an all-knowing Creator God who knows everything that ever has or will happen. My intellectual questions faded into knowledge that God loved me and wanted me to live for Him. I was born again!
One day, as I was on my hands and knees scraping up old tile during a public restroom renovation, I saw a tourist wearing a T-shirt with a Christian message on it. I don't remember what it said, but I remember thinking, "Wow, that's really cool—that's what I want to do!"
Later, I looked again to that verse in Mark and learned that the Greek word for preach is kerusso: Jesus said unto them, "Go into all the world and 'kerusso' the Good News to everyone."
Kerusso is the Greek word meaning "to herald (as a public crier), especially the Divine Truth (the Gospel); preach, proclaim, publish."
- Kerusso Founder's Story: Vic Kennett
We offer patriotic apparel for those with a dedication to freedom, family, faith, and country from Hold Fast by Kerusso!
Hold Fast means continuing to believe in or adhere to an idea or principle. America has never been more focused on the values that the country was founded on. Those values of faith, family, and freedom – are the things that make America an incredible nation.
Hold Fast is for patriots who…
Have faith in God. Each day they trust God to guide their decisions and sustain them through everything life throws at them. They aren't looking to build a reputation for themselves but want to point people toward their Savior.
Lead their family by modeling honor, respect, and sacrifice. They are providers and protectors. And they aren't ashamed to embrace traditional family values.
Honor those who have fought to preserve freedom. The documents that America's founding fathers penned are dear to their hearts. They believe the Constitution and Declaration of Independence are key to maintaining a free and successful country.
Have a strong work ethic and rugged individualism. They won't back down from hard work and may even scoff a little at those who do.
Proudly stand with their cap over their heart when the national anthem plays. And they don't mind, respectfully, telling anyone what they believe by wearing it on their chest.
If you're reading this, you're probably a patriot who holds fast to what you believe, and we're here to support you with products that reflect your values.