MEMBERS RECEIVE A 10% DISCOUNT ON PURCHASES
Stay safe when walking, runiing, or riding at night with the LumaVest from LumaWear!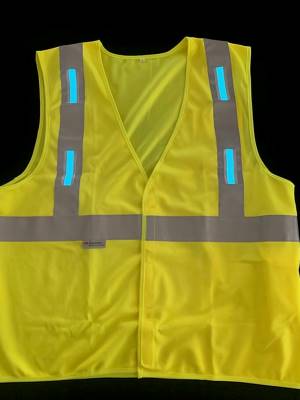 LumaWear is proud to showcase our new product, the LumaVest.

Being visible at night saves lives, and LumaVest is the ultimate safety vest that stands out better than any reflective safety vest available. The LumaVest offers bright blue electroluminescent lights that are flexible, impact resistant, and more durable than LEDs. The blue phosphor lights are lightweight, weather resistant, emit no heat, and are cool to the touch. This phosphor is military-grade lighting technology that penetrates through smoke and fog better than any other lighting source.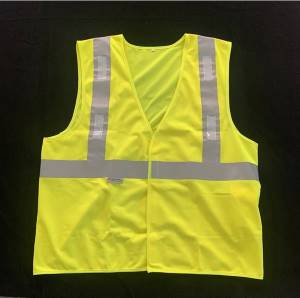 The LumaVest is a Class 2 safety vest with blue phosphor lighting on the front and back, along with 3M reflective material and a Velcro front closure. They are powered by a rechargeable USB lithium battery that lasts 11 hours on solid light mode and 24 hours on blinking mode. The LumaVest offers three different light settings: Solid, Blinking, and Strobe.

The LumaVest is LumaWear's first product, and we anticipate developing more LumaWear soft goods in the future.


Member discount code will appear under company logo when logged in