MEMBERS RECEIVE A 15% DISCOUNT ON ALL PURCHASES
Handcrafted patriotic wooden flags from Patriot Home & Yard!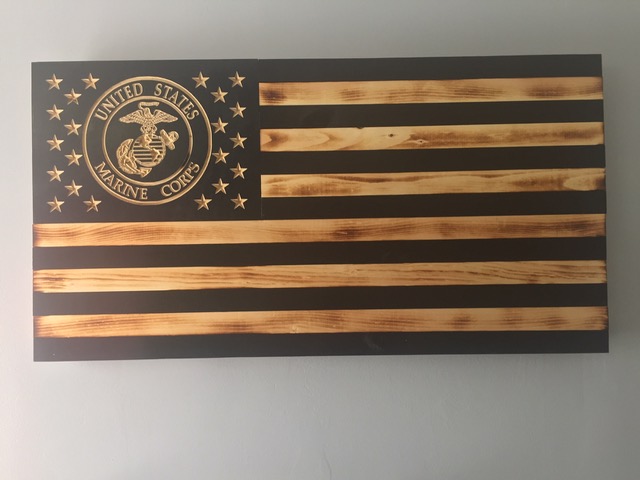 Welcome to Patriot Home & Yard, where we proudly create handmade wooden American flags, thin line flags, military flags, and other patriotic signs for your home or business. We make each wooden flag with your choice of either carved or painted stars on the union. These beautiful, patriotic works of art are made for indoor or outdoor display. They are handmade on Long Island, NY, and we offer FREE standard shipping on our wooden flags within the continental United States.

Our wooden flags make an incredibly thoughtful and unique gift for a veteran, member of law enforcement, lover of Americana decor, and any other proud American. Our thin line flags are deeply meaningful for any police officer, first responder, or correctional officer, and are available in the thin blue line, thin red line, or thin gray line. Some are available as personalized thin line flags. Give the gift of a truly unique work of art that will fill the recipient with so much emotion - they'll wonder how they ever lived without it!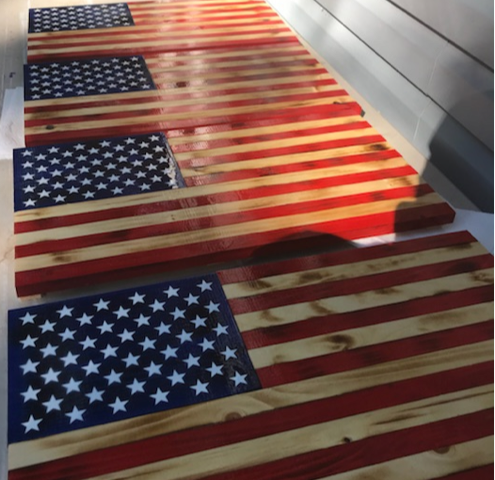 We are two proud, patriotic Americans who started this business as a way to share our love of America with other like-minded people. Our parents always told us that this is the greatest country on earth and that we were incredibly lucky to have been born here, and we entirely agree with that. As we've gotten older, we've come to cherish the ideals of individual freedom and liberty that our Constitution guarantees even more. We instill the same values in our now 14-year-old twins, who help us with our fledgling business. They, too, appreciate the incomparable beauty of the American flag, all that it stands for, and the debt we owe to those who have made it possible for us to gaze on it in freedom.

"Freedom is never more than one generation away from extinction. We didn't pass it to our children in the bloodstream. It must be fought for, protected, and handed on for them to do the same." - Ronald Reagan


Member discount code will appear under company logo when logged in