Firearm Accessories - Slings - Stocks - Mounts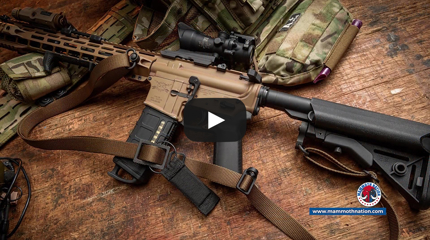 High-quality, durable slings from Tech Ten Tactical!
My goals were simple when I set out to build a new sling; make the strongest and most durable sling available and design a sling that operators could trust with their life while also being modular and multi-purpose.
Tech Ten Tactical accomplished all of these goals. First, the Bravo buckles are CNC machined from 4140 carbon steel and coated with Nitride. Our military version, the Alpha sling, is CNC machined from 316 stainless steel for the most durable buckle possible.
The buckle is available with multiple coating options to accommodate the specific requirements of your command or agency.
Our patented modular buckle allows the operator to remove or modify their pull tab with our 5", 6", or 7" cable thumb loop depending on what geographical environment they are operating in.
Finally, our sling is threaded in Gore Tenara #M1000 Size 92. Gore Tenara thread is practically indestructible and is unaffected by the following:
UV rays

Snow

Harsh cleaning agents

Cold

Saltwater

Rot

Rain

Mold and Mildew