LaFaver Family Farm
MEMBERS RECEIVE A 10% DISCOUNT ON ALL PURCHASES
Pennsylvania-farmed beef raised antibiotic and hormone free at LaFaver Family Farm!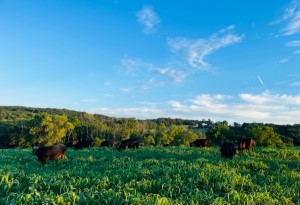 Here at the LaFaver Family Farm, we strive to raise premium quality beef at an affordable price!

In the beautiful rolling hills of Eastern Pennsylvania, we operate an Angus cow/calf operation and utilize a rotational grazing program on lush green pastures to ensure happy and healthy animals! These animals are raised with no antibiotics or hormones and grade prime at our local USDA butcher. If you are looking for that farm-to-table beef, look no further! Our beef has excellent marbling and superior tenderness and is packed with flavor in every bite. Your products will come vacuum sealed for freshness!

Thank you for supporting small local beef farmers that take absolute pride in raising a healthy herd!


Member discount code will appear under company logo when logged in