MEMBERS RECEIVE A 15% DISCOUNT ON ALL PURCHASES
Century old science fused with modern technological delivery from Restore Patch!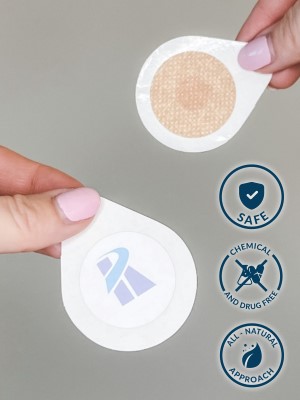 Restore Patch is the latest in wearable technology, delivering sustained and steady support and healing to the body. A safe, all-natural approach without using drugs, chemicals, or extracts. Using century-old science with the latest in proprietary technology, Restore Patches tap into the body's own electrical pathways with programmed patches that are imprinted with blueprints of compounds and proven ingredients and frequencies. Each patch is uniquely programmed for the specific issue we are trying to heal or support. This safe and effective process allows the body to absorb this information and respond naturally to help with anxiety, sleep, migraines, and more.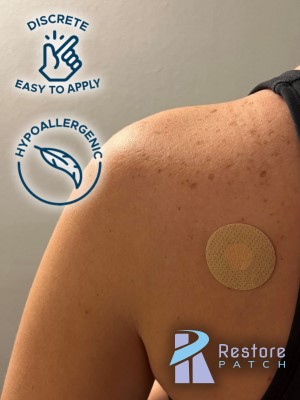 Patches are made from 3M medical adhesives with a very thin copper film inside. It is this copper film that the information is programmed or charged into. They are hypoallergenic, waterproof, and made in America. We are also so confident in our product and our desire for you to try them that we offer a full 60-day money-back guarantee.

Current products include Anxiety Relief, Sleep, PTSD-Severe Anxiety relief, Migraine relief, Energy support, and Clarity focus patch. Patches are discrete, and most are worn for three full days before a new one is applied. It can be worn while taking other supplements or medications and is safe for pregnant or breastfeeding women. It is also safe for kids 13 and older.

Our mission is simple… We want to help people live happier and healthier.


Member discount code will appear under company logo when logged in