MEMBERS RECEIVE A 10% DISCOUNT ON ALL PURCHASES
Beautifully handcrafted glass pieces from Roxanne Tate Mosaics!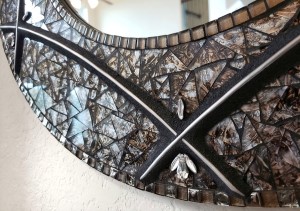 Welcome, and thank you for visiting!

Roxanne Tate Mosaics was created to provide interior mirrors that you cannot find anywhere else! As a solo owner mosaic artist, I have been focused on creating unique statement mirrors for over a decade from my home studio in Texas. My mirrors are a favorite for bathroom remodels, powder baths, dining areas, reception areas, foyers, and more!

My process is something not typically seen in mosaic in that I form solid metal wire into a beautiful original design! It is a process I created and have perfected from years of work. You will find high-quality materials in my work, such as traditional stained glass, natural mother of pearl shells, Czech glass beads, and metal jewelry. I include any luxurious element I can find to create a gorgeous statement piece you will love! My high standard and dedication to quality ensure your mirror will last for many years to come!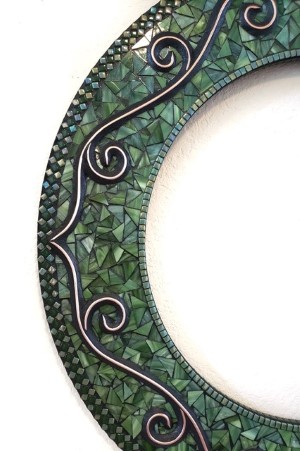 Many years ago, my passion converted into a business when the local public schools did not adequately help our dyslexic son. Homeschooling was the only option for us, even though it meant me leaving traditional employment. Converting my hobby into a business was a giant leap of faith, but it has rewarded our family immensely! Along the way, I found I truly enjoy creating a finely crafted piece of functional art directly for a client. This personal relationship adds meaning and purpose to each piece I create! If you are looking for something to brighten your space, remodel your bath or have a lonely spot on your wall, I would love the opportunity to share my work with you!

Thank you to the Mammoth Nation community; we share your values! I look forward to meeting each of you and hopefully creating a stunning mirror for your space!




Member discount code will appear under company logo when logged in