TAGANIZE CONTACTLESS DOG TAG
MEMBERS RECEIVE A 15% DISCOUNT ON ALL PURCHASES
Innovative NFC pet ID tags to keep your furry friend safe with the Taganize Contactless Dog Tag!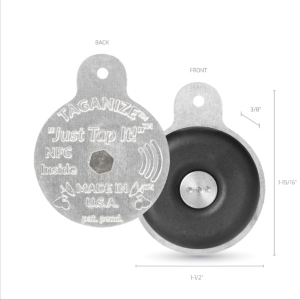 Protecting your dog's health, safety, and well-being.

Made Perfect for You! - If you're a pet owner, you know how important it is to keep your furry friend safe and sound. But even the most attentive pet parents can't always prevent their dog from getting lost. That's where Taganize comes in! With our innovative NFC pet ID tags, you can rest assured that if your pup ever gets lost, the community will be able to help get them home safely. Taganize dog tags utilize advanced NFC technology that, when scanned, provides a lost & found recovery alert on the finder's smartphone via push notification once they tap on the tag. So no matter who finds your dog, they'll be able to quickly notify you and help reunite you with your furry family member. With our NFC dog tag, you can have peace of mind knowing that your furry friend is always protected.

Superior Quality is our Specialty - Elegantly built to withstand extreme rugged conditions. The NFC pet ID tag has been encased with durable high-impact PA6 nylon and mounted on a premium aluminum tag. Whether you're out on a walk or taking a trip to the dog park, our NFC pet id tags will give you peace of mind knowing that your pet can be easily identified if they ever happen to run off.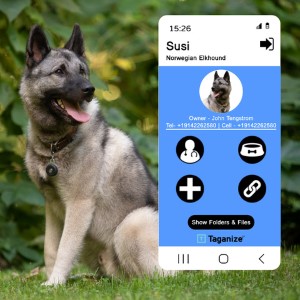 Dog Profile - Each dog tag comes with a built-in website that links directly to your dog's online profile. You can use this online pet profile to share important information about your dog, like contact information, emergency numbers, allergies, dietary needs, and much more! You can also upload and download important documents like rabies certificate and vaccination records. And in case you're worried about privacy, you can activate the lock mode to keep all the information private. Best part? One account can manage multiple pets, so this is perfect for families with more than one pet.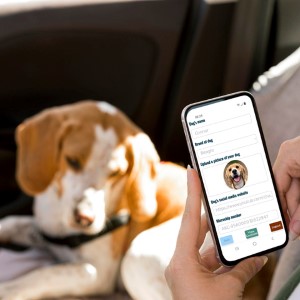 We Care - Your health and safety are always our top priority! We stringently test our products for quality control and only sell pet tags that we would feel confident using with our own pets. We understand that pet owners want to be sure that their pet's tag will not pose any health risks, and we can assure you that our product is safe for your pet to use. We are also mindful of our planet, which is why our product packaging is 100% recycled content and 95% post-consumer waste.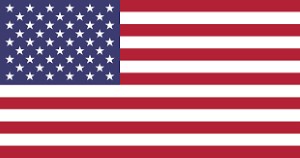 Committed to America - We're proud to say that all of our components for our NFC tag mount are sourced from U.S.-owned suppliers, including family-owned businesses and women-led companies! The NFC sensor is the only imported component we use. Our pet ID tags are made with the latest and most advanced technology obtainable to ensure that you are only getting the best from us!


Member discount code will appear under company logo when logged in