MEMBERS RECEIVE A 10% DISCOUNT ON ALL PURCHASES
Easily remove oil stains from any concrete surface with Oil Spots Gone!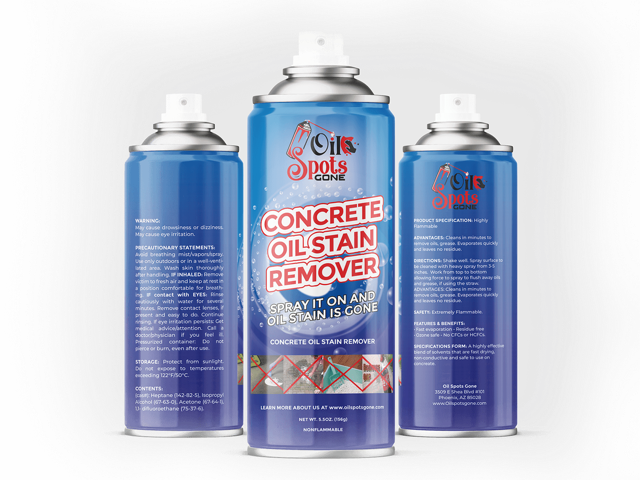 Oil Spots Gone is a Christian company owned by US Navy Veteran John W. Scherer. We are committed to conservative values, creating American jobs and making America even greater than it has ever been before.

Our Oil Spots Gone product is by far the easiest way to remove oil stains from driveways or any other kind of concrete. You simply spray, wipe and the spot is gone.





Member discount code will appear under company logo when logged in